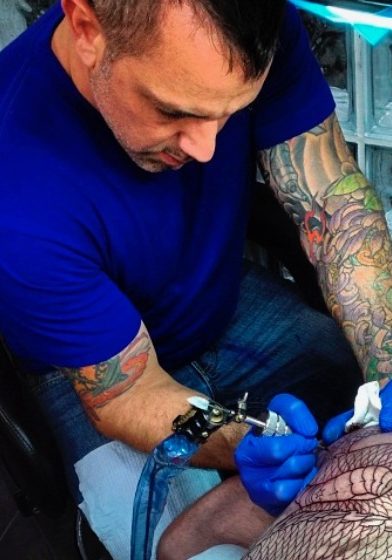 Giving life to all tattoo ideas
Brian Buchak began tattooing in Austin, Texas under the tutelage of "Notorious" Ed Potter in 1999 and spent a number of years working the walk-in crowds on Sixth street.
After traveling around the USA and tattooing gypsy style to hone his craft, Brian then settled in Chicago from 2008 to 2018, where he made his home at Bob Jones' Insight Studios focusing more on appointment type and large scale work.
Family obligations brought him back to the Philly area in 2019.
Brian is enthusiastic to give life to all tattoo ideas from the smallest momento to the largest multi-session pieces.