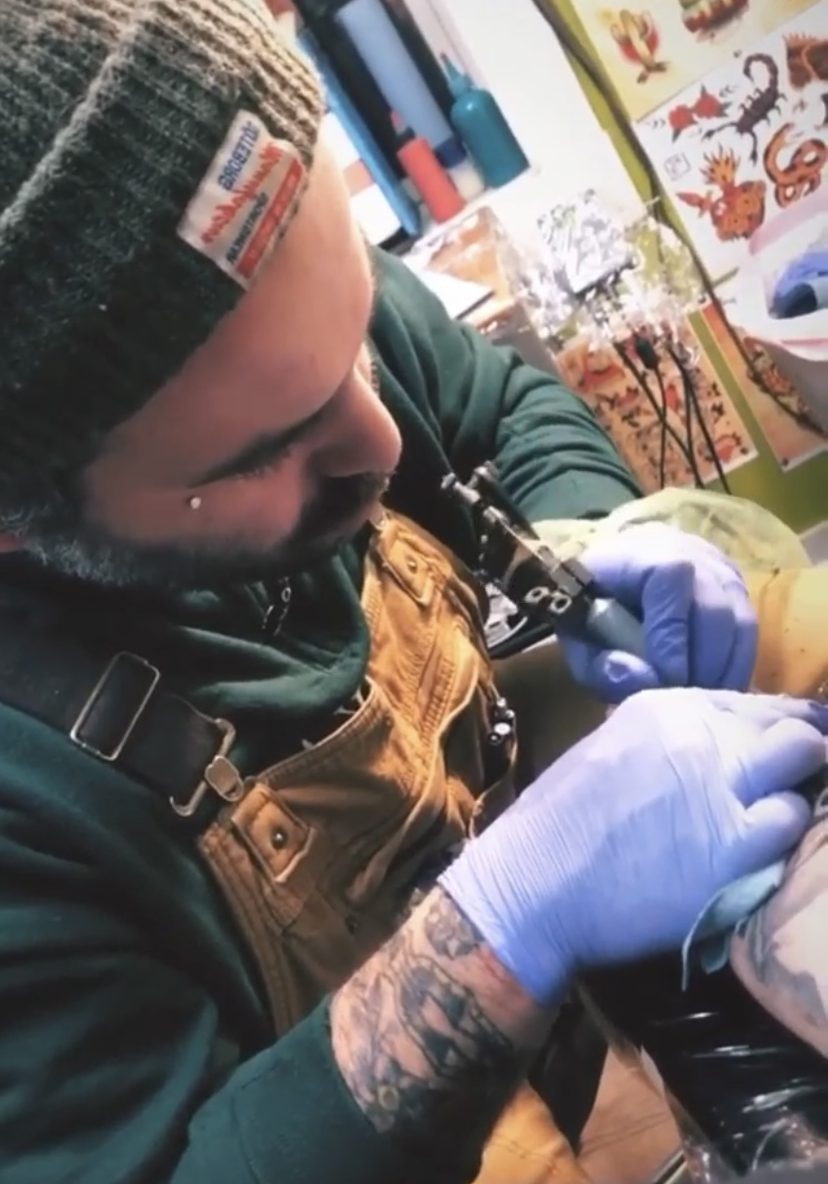 Skateboarding and punk rock music led Charlie Murphy into tattooing around 2009 and he hasn't stopped since.
Charlie has spent the last few years traveling and tattooing his unique blend of American Traditional, Pennsylvania Folk Art and Dot-Work on many wonderful clients. With an affinity for travel, you can find his work on people in Hawaii, Germany, Scotland, Belgium and more.
With an extensive original collection, many clients show up and pick from his hand-made flash and design books - but he enjoys doing custom designs as well!