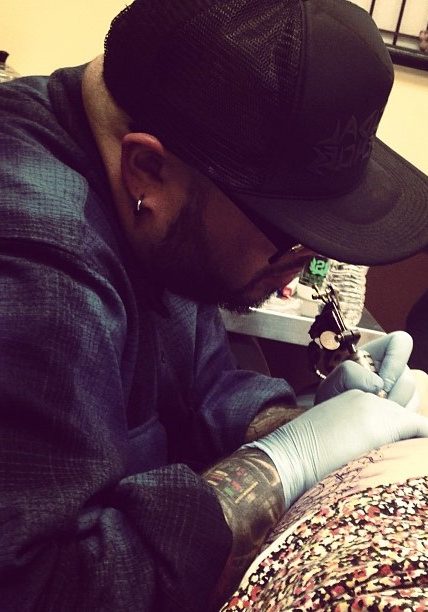 Ozzie Perez has been tattooing since 1996.
Originally from Paterson, NJ by way of Queens, NY with stints in Brooklyn and Da Bronx.
Ozzie has been tattooing South Philly since 2005. If you know anyone who's gotten tattooed that lives anywhere from 2 Street to Oregon Ave, chances are they have a piece by "my guy" as he is affectionately referred to, Oz.
While being well rounded and working in a variety of styles including Color Pet Portraits, Polynesian Tribal and Traditional Americana, Ozzie's preferred style and the one most sought after by his clients is his soft smooth Black & Grey Shading.
Whether it be iconic religious imagery or the portrait of a loved one, Ozzie is happiest when working in this style.